West LRT Official Opening – Dec 8, 2012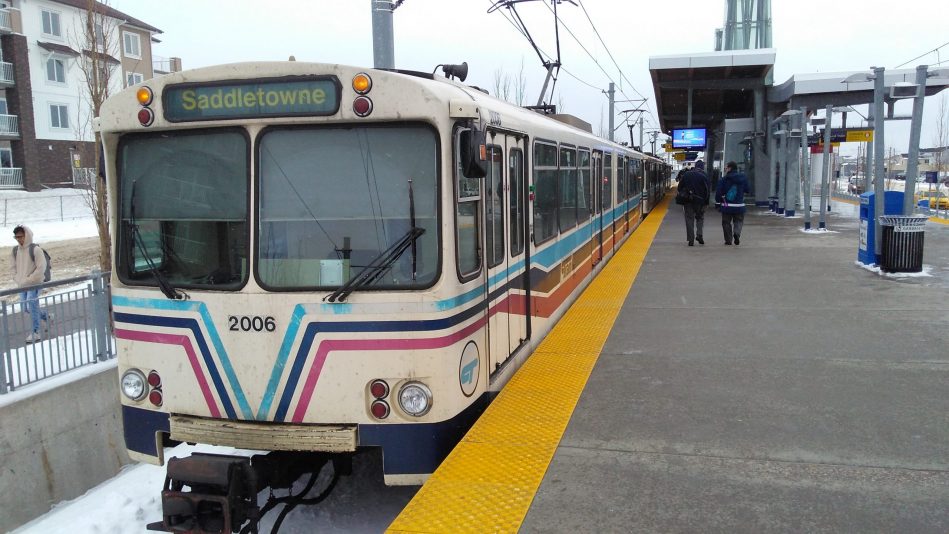 This Saturday, December 8, marks the official opening of the West LRT line that will serve Westgate.  Full service commences Monday, December 10.
Full details of the launch events can be found at the city's West LRT website.  Information on the new bus services will be available at the event, and on the Calgary Transit website.
Launch day events commence at 10 am, with the official opening of Downtown West-Kerby (7 Av and 11 St SW) marking the completion of the 7 Av refurbishment project, with speeches by the Alderman for ward 8 and the Transport Minister.
Between 10 am and 10.45 am, a free shuttle bus will run along the new LRT route, stopping at each station.
10.30 am sees the opening of Sirocco Station, by Sunterra, with a speech by the Alderman for ward 6.
11 am marks the official opening, with speeches by the Mayor and the Premier at Ernest Manning High School (17 Av and 69 St SW)
Following the official opening, there will be events at all stations along the route until 2pm, with free ctrain service until 4pm.  Westgate's own 45 St Station will host free hot chocolate and snacks, a Fire Truck tour and demos by the AMA.