Declutter & Do Some Good – MOMS Canada Clothing Bin
Posted by

Date

December 8, 2021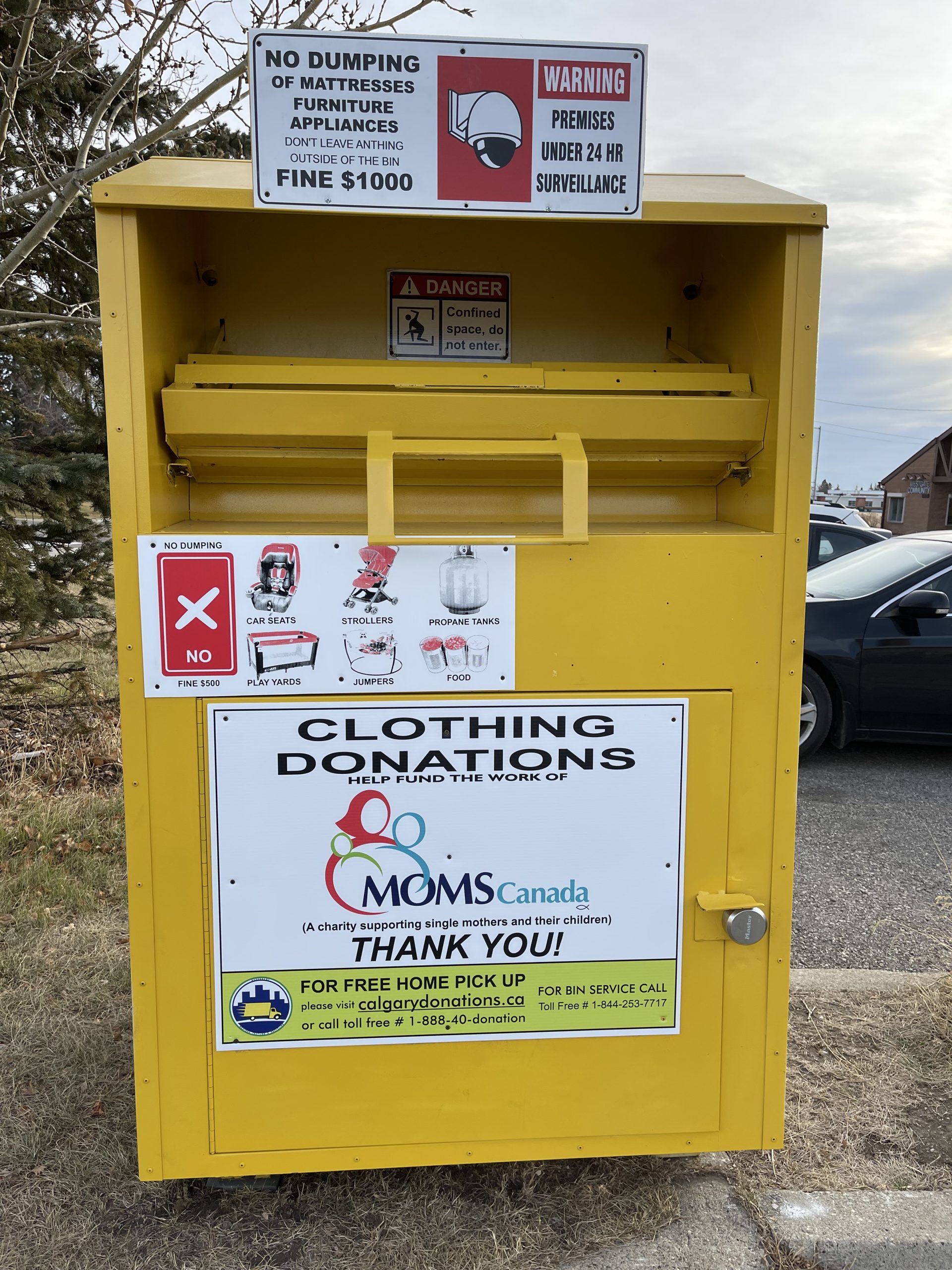 You may have noticed a bright new addition to the parking lot of the Westgate Community Hall. We've added a MOMS Canada clothing donation bin and it's available for Westgaters to drop off unwanted clothing items and other small household items. Look for the yellow bin the next time you pass by!
We've pulled together a short list of items you're able to drop in the bin, as well as list of items that aren't approved for donation.  For a complete list of the do's and don'ts of the bin, head over to the MOMS Canada website.
Items accepted for donation include: 
Clothing items in wearable condition
Shoes
Accessories such as purses and sunglasses
Toys in good condition
Instruments
Sporting equipment
Small handheld tools
Items unable to be accepted for donation: 
Mattresses
Large Furniture including couches and armchairs
Most Appliances including refrigerators, ovens, freezers, washing machines & dryers.
Books
Linens and bedding
CDs, video/audio cassettes, DVD's
BBQs
Infant equipment including car seats, strollers, cribs, swings, play yards
Air conditioners
Gas tanks or any type of fuel
Lawnmowers
Home improvement materials including carpet and paint
Tires
Food
MOMS Canada is a non-profit organization that exists to provide support to single mothers and their children. Since getting started in 2009, MOMS Canada has worked tirelessly to build a community for single mothers to lean on. They also provide a variety of services and programs such as one-on-one mentoring, free of charge to single mothers looking for some extra support.
In support of MOMS Canada, the pick up of donated items is facilitated by Western Textiles and Recycling Inc. The donated items are then sold, with funds going back to MOMS Canada enabling them to keep all of their services and programming free of charge.